EXPERT
MAGENTO®
DEVELOPMENT
FROM OUR TEAM OF 20+
U.S. BASED DEVELOPERS
THE SMELL OF
SUCCESS
BY UTILIZING WEB 2 MARKET'S DIGITAL MARKETING SOLUTION....
WELLINGTON FRAGRANCE
INCREASED THEIR ANNUAL SALES
Web 2 Market
Sell More. Manage Better.
Looking for a Magento development company to help bring your business to the next level? Or a team of AbleCommerce development experts to provide a single point of contact for design, development, hosting and digital marketing?
Service That Leads to Success
Service That Lead to Success
Notable Projects and Clients
Our experienced team of designers and developers create beautiful, easy to navigate websites.
We design sites that help you Sell More & Manage Better!
Your Business is Everything.
We understand. Our team of experts help clients of all shapes and sizes. From food retailers, to publishers, to automotive aftermarket parts, and everything in between, We can customizes a solution to fit your exact needs.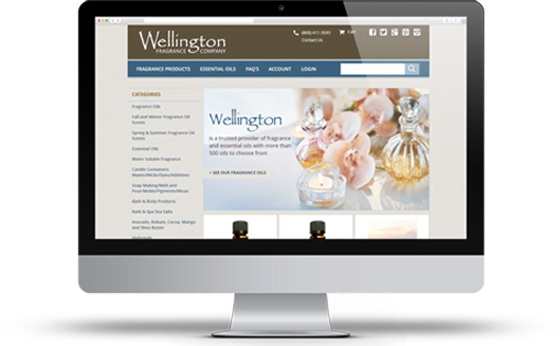 "A goal of 50% sales increase within three years was set. Sales increases were to be achieved through online search presence, improved search advertising performance, additional display advertising to build brand recognition and a social media content campaign."Results: For '15, '16 and '17, we see continued web traffic and revenue growth. Sales have grown about 20% each year. Display advertising drove a large increase in revenues from existing customers. Continued optimization of paid search advertising achieved a large increase in revenues, with a smaller budget.