Magento is the most powerful software you can have for your business. Created just for ecommerce, Community Magento has all the essential pieces needed to start an online business. You just need to select your host, and most notably a good developer.
Advantages of Community Magento
Open source so that you can change the core code if your business needs it.
Comes with all the features needed for setting up an online store. In other words an out of the box solution.
It is free without any limitations on how to use it.
Good for startups and most of all small and medium businesses.
Different ways to add your products and images.
Loads of themes available online for free.
Magento Marketplace has tons of free extensions to use.
You can offer both local as well as international shipping couriers.
Buyers can see the different courier rates at the time of checkout and select whichever they want.
Set different shipping rules based on price. Like free delivery over a minimum purchase.
3 easy ways to checkout – Guest Checkout, New Account Checkout and Already Registered Checkout.
Disadvantages of Community Magento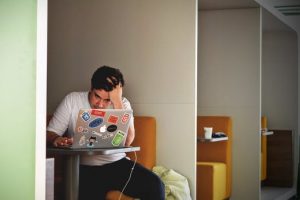 Customers want speed when they are shopping. Community often lags when pages are loaded due to an increase in people visiting the site. Full Page Caching is an advanced Magento feature.
Also if you add too many extensions your site might crash. There is also a chance an extension upgrade conflicts with other add ons causing problems.
There is no loyalty program in Community. Same goes for gift wrapping facility and gift registry.
Rolling back to a previous backup in Community is difficult. You have to depend solely on the backup capabilities of your hosting server.
And finally there is no dedicated customer service. Therefore you have to rely on forums and other developers when faced with any problems.
In conclusion, now that you have an idea of what Community Magento offers and also the cons of the version, you can make a sound decision. Contact us if you need more guidance in setting up your business.