So, you know Magento is the best choice to take your business to the virtual world? Indeed it is the only choice to make it possible for your brand to deliver the desired performance and stability with security you can trust. Magento 2 is of course enjoys offers multiple benefits, but it has a complex structure as well. This means you can't handle the coding and handling unless you are a professional Magento 2 developer.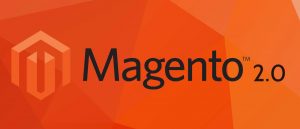 Many eCommerce business owners struggle finding good Magento 2 developer.
Web 2 Marker enjoys a great reputation in the development industry.  We want to display the reasons that it is important to hire a professional Magento 2 developer. Let's have a look at some input from our experts.
Magento 2 Developer: Agency vs. Freelancer
If you are planning to set up an eCommerce marketplace, make sure you stay away from the freelancers. Not because they're less reliable, but because one person might not have all the capabilities that you need.
Go for a professional agency like Web 2 market where you get everything under one roof. You have access to the designers, developers, testers, hosting, digital marketing and a lot. That's why you might need to go bigger and hire an agency.
One Time vs. Ongoing Project
Do you need someone to fix something on your site or you need someone for an online project? It is important to keep in mind when hiring a professional. Some developers might have the time to fix something small but may not be available for the long term.  When you need someone for an ongoing project, make sure that the Magento 2 developer has enough available time to work with you as a client.
Price vs. Quality
This might be the most important thing to consider when hiring someone for eCommerce development. You can't expect an great work from a cheap developer.
Freelancers may claim to get the job done on time, but hiring a company may be a better choice. Companies have professional, certified developers who work as a team to tackle complex work. Usually, web site owners end up paying more to agencies than to freelance developers.  However, they get more consistent results.
At the same time, you don't need to hire the most expensive agency available.  Call us.  Web 2 Market is the most trusted brand, developing web sites to global clients with a reasonable budget. And we take pride in being among the top names in the industry.