Themes are the design aspects of any online store. What that means is that the color scheme, the way you arrange your products, the promotional ads, and everything in between is handled by a theme. Themes Magento come in three different types. The free version, the paid and if you truly want to stand out among your peers, your own theme. Web 2 Market creates customer oriented themes that compliment your brand store. Before we create, we understand. Because only after getting a clear picture of what your online store truly represents, can we design a theme that is effective. After all, an effective theme helps enhance store presence. Let's now explore some of these steadfast rules we usually consider when designing a theme.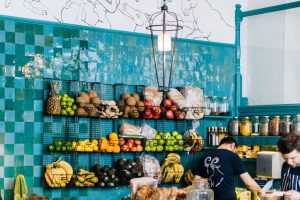 Themes Magento rules to consider:
What type of products do you sell?
Will the colors you want clash with the products?
Should you bring your offline store colors to your online store?
Also how do you want to arrange your categories?
What brands or partners do you want highlighted on the home page?
How will the products be arranged?
What functionalities do you want with the theme?
Search engine parameters are especially relevent
Zoom feature is another very important feature for product images
Also keep enough space for your product videos?
Where do you want the easily seen shareable social media buttons?
What elements will slow the site on page load?
Furthermore what extensions do you plan on using?
In addition the theme should be responsive
And finally how does it look on smartphones and tablets?
As you can see a lot of thought is needed for a theme. Web 2 Market expert Magento web designers can help you answer all these questions and more. We design eye catching, people friendly online stores that keep your customers happily shopping. Do not hesitate! Contact us for your design assessment today.
Examples of Themes Magento
Often times owners are confused as to what look they want to give their store. There are literary thousands of online stores, and especially relevant is how you stand out among your competitors. For this very reason, we have listed a few themes from both Magento 1 and 2 that show the versatility of designing.
Magento 1
Magento 2
Deliatte Food Delivery & Takeaway
Web 2 Market – designing for customers since 1998. Contact us Today!