The online retail industry is booming as more people realize the advantage of shopping online. With such a huge demography at one's fingertips, more and more business owners are setting up online stores. However there is often confusion as to what program is suitable for online business. Magento is one of the most popular eCommerce software around. In fact what is Magento software is one of the most searched questions. Let's now see what the software offers and how it benefits online stores.
What is Magento Software?
Magento was created with the sole purpose of giving store owners an out of the box solution. You can customize the store by adding a designer theme as well as extensions according to your needs. Because Magento is open source, anyone can work on the Magento code to improve the base functionality. The most notable example is Magento 2 which has features incorporated from suggestions and even coded by Magento community members. This open partnership in the end benefits both the Magento clients and the end customers.
How does this benefit Online Stores?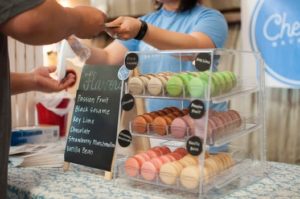 There is stiff competition for online retailers nowadays. Everyone is on the eCommerce bandwagon. This means not only do you have to design a store that is good to look at but also provide end customer satisfaction. Magento especially the new and improved Magento 2 has many features that work well for online stores.
Amazon's Instant Purchase:
Do you like how you can purchase stuff from Amazon at a click of the button? Well you can now have that same feature on Magento without any extensions. No fuss purchases are on the rise as customers no longer have to run around looking up credit card numbers when they are in the mood to shop.
Full Page Cache:
The 2 second rule set by consumers is terrifying for online owners. However no longer do you have to suffer slow loading pages. The new and improved Magento comes equipped with the full page cache that will speed up site loads by 50%. This one feature is a bonus for most Community owners as they now have the same ability as an Enterprise site.
Shipping upgraded:
The number one demand of both customers and owners is the shipping feature. The ability to connect with different carriers and look up the correct shipping price is of the utmost importance. Hence in Magento 2, you get an out of the box method of connecting to carriers from around the world. No need for different extensions and the problems that went with them. The Magento Shipping is handled by Temando that promises to provide, security, speed and also scalability.
In conclusion, you now know what is Magento software and why it is the perfect compannion for every online store. With Web 2 Market's expert Magento Specialist, you can truly distance yourself from your competitors. Contact Web 2 Market today!